UPDATE: Google Drive now comes with 15 GBs of free space (shared with Gmail and Picasa)!

Your move, Dropbox!

Well, not as drastically as some expected, but it's still enough to get Dropbox worried. So, 5 GB free with the possibility to upgrade to 25 GB for $2.49 a month! Yep, not even 3 dollars. Oh, and that's not all. Hear this: 100 GBs for only $4.99!! Dropbox offers the same amount of storage for $19.99! Ouch!
For starters, the
Google Drive
client is NOT available on Linux (
I'm not 100% sure... once my Drive is ready, I will clarify)
(here's a quick
workaround
) , but only on Windows, OSX and Android. iPad and iPhone versions are undoubtedly coming soon.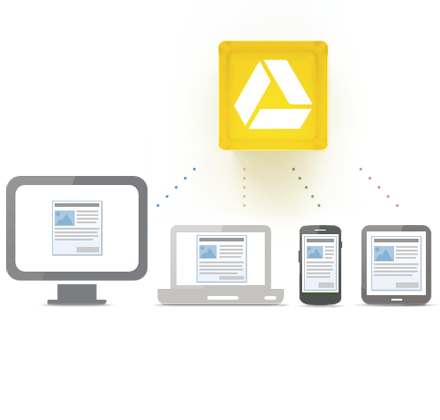 Wi
ll
I
sw
it
ch
?
As I was part of the latest Dropbox beta testing program, I have 5.2 GBs at my disposal, out of which I currently use 43.8%. If things start to feel crowded, I'll definitely consider Google Drive. Until then, I'm pretty happy with the blue box. It works wonderfully across all platforms I access during the day and I love its features. Plus, I quite like it as a company too. Moreover, I'm sure that by the time I near the storage quota, the prices will drop significantly and I might not have to make the switch after all.
While current Dropbox users are not likely to stop using it in favor of Google Drive, new ones will surely notice the latter rather than the former first, given Google's omnipresence on the Internet. Of course, many will simply sign up for both and get a hefty amount of space for free.
Anyway, cloud storage for mass audiences will definitely be an interesting space to watch this year. Microsoft has also upped their offer with a whooping 7 GBs of free storage for new users, but they lack an Android and Linux clients, so their offer is of no interest to me. Also, there are full backup providers like Carbonite (less than $5/month - UNLIMITED storage) and SpiderOak ($10/month for 100 GBs) that seamlessly save your files, without you needing to manually move files to a certain folder.
All in all, we are the ones who will greatly benefit from this increased competition, so sit back, relax and watch your storage quota get bigger and bigger. ;)